Intelligent Egg Packaging System
1. Unlike traditional classifiers, our classifiers have a universal mode system,operated by a computer to design a suitable combination program for various situations.
2. We treat every egg separately to reduce the risk of eggshell cracking due to collision.
3. Sunhotech can gently handle eggs at various speeds.
4. During the grading process, the mutual contact of eggs may cause the direct transmission of bacteria between eggs, or the indirect transmission of through equipment.
Each egg in the Sunhotech equipment has an independent space, avoiding contact with each other and minimizing the chance of bacterial infection, and consumers become the first people who come into contact with eggs.
Sunhotech can satisfy : egg grading packaging, broken egg detection, finished product transfer steering, dirty egg detection, crack detection, internal blood spot detection, coding, egg cleaning, weighing, counting and many other egg processing methods you want.
Input Part : Connect the central collection line,can adjust the transfer direction.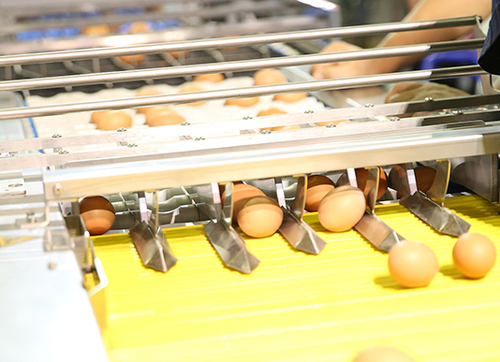 Adjust Direction : Automatically adjust the size of the eggs to the same direction through the adjustment lever.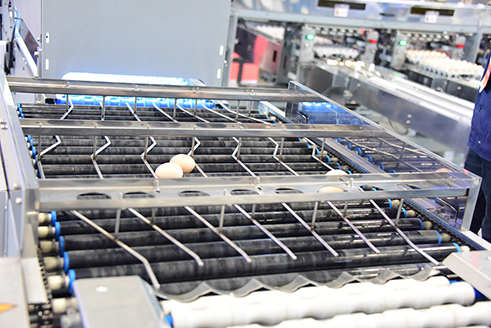 Crack Testing : Use the light to detect the cleaned eggs and find the broken eggs and abnormal eggs.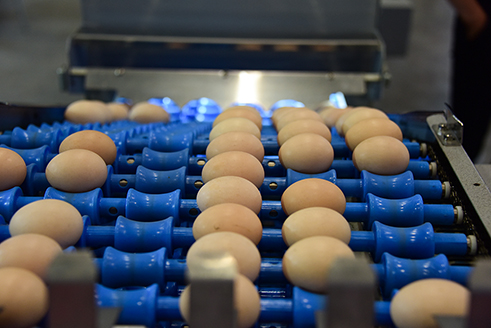 Weighing Weight : Use weighing procedures to classify eggs into different levels.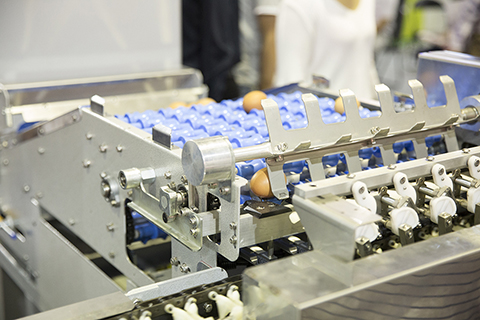 Grading Device : No contact between any two eggs in the whole system.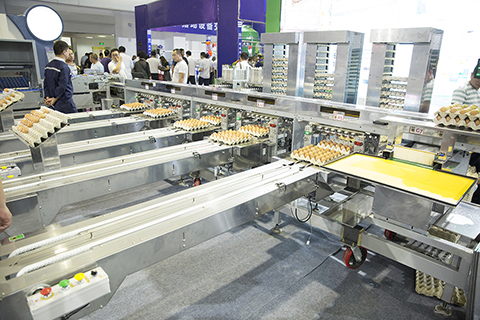 Loading Device : After the egg grading test is completed, it will be packed 30 egg into trays.